You are listening to the Mark Greenberg Arrangement of:
"Take the 'A'Train" by Duke Ellington/Billy Strayhorn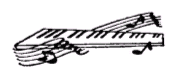 Private Instruction
"One of the greatest compliments one can receive is to be acknowledged as an accomplished musician, who can play the piano or other instrument well, not just a good player."
All Ages, ALL Levels
Classical, Pop/Jazz
Theory, Composition, Arranging
NYSSMA & College Prep
The goal is to make music interesting and fun, no matter what the age or level of the student; young child, adult beginner, or even an advanced player.
All aspects of musical theory are covered. This includes everything from learning where the notes are on the keyboard, reading, fingering, timing/rhythm, key signatures, annotation, harmony, interpretation, etc. which is basically learning how to read and interpret the music notation system.
Students are exposed to all styles of music. The study of classical music, which is a primary source and inspiration for all music, is highly recommended & encouraged. Playing and studying any kind of popular music is a truly wonderful way to learn harmony. Unfortunately, there is usually never enough time in a lesson to cover all the other elements that make up the music one is trying to perform. It is a great companion to classical study as it fills the crucial gap mentioned earlier.
The study of pop, rock, jazz , blues, folk tunes and the like is unique in that it's not what's on the printed page but the interpretation of the musical information. The melody, chords, style, and accompaniment are the important elements. The interesting and fun part is the numerous ways one can approach it. It's entirely possible to create one's own interpretation of a song and be musically valid at the same time! For example, this knowledge comes in handy for a solo vocalist who can easily learn how to accompany themselves. . . . interesting and fun!

Relfections on Learning Music
Students who memorize pieces through repetition (rote) may sometimes play adequately but often lack the concept of understanding the music they are performing. They come to my studio not fully comprehending the music they are playing and how it all works. The basic idea should be learning musicianship through the study of their chosen instrument. It should happen simultaneously and not as an afterthought, or worse, not at all.
The three basic levels of musical development are:

Playing the notes on the page

Making music with those notes

Understanding and applying pianistic/musical/theory & harmony/compositional study
All are important but the last should be emphasized. This reflects how I think, play/perform, arrange, compose and more importantly, teach.
There is a simple and logical system to approach music that professionals use and students of all ages can understand. Whether it's Bach, Beethoven, Mozart, Chopin, Debussy, Bartók, Hindemith, Copland, Gershwin, Cole Porter, Ellington, the Beatles, Ray Charles, Billy Joel, Elton John, Stevie Wonder, Alicia Keys, folk tune, holiday favorites, nursery rhyme, pop tune, a T.V. show, a commercial or jingle, a Leonard Bernstein musical show tune or a John Williams movie theme - I make sure my students always receive an understanding of style, harmony, performance and historical background. Rote performance is never encouraged. My students come away with a full understanding of how to approach a particular style of music.
Everyone who wants to play must go through the necessary beginning, intermediate and advanced piano method instruction books to learn the keyboard and how to read music. I often supplement this with songs that students (of all ages) have heard and can relate to. Make it interesting and fun because then they will learn and not look at it as work.
Studying an instrument shouldn't feel like a daily chore. I do whatever it takes to develop interest in the musical material that will lead to practicing and playing. Once again, the goal here is to make music interesting and fun. When that happens, my students are ready to take the next step of making music a more serious part of their life. We can then further focus on more advanced technique and musical detail.
Interesting and fun are what attracted me to music, which eventually led to my love for music. My love for music is evidently still alive as I am a professional musician with a successful career that still finds music interesting and fun to this day!
Contact me to discuss your needs and interests

by E-Mail or
by Phone: 845-641-7777
PRIME TIME MUSIC STUDIOS
NEW CITY • NY
Copyright © Prime-Time-Music, All rights reserved.