You are listening to the Mark Greenberg Composition: "Prelude & Fugue in D"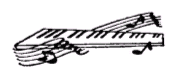 Endorsements
"Mark has been giving me piano lessons for approximately 3 years. We started out learning how to read music which has also helped me to further my clarinet playing skills. He also has taught me theory, scales & technique as well and how to have fun with the music . Mark has introduced me to many songs ranging from show tunes thru classical pieces. His experience in jazz and improvisation has helped my playing with piano for the "Nanuet Jazz Knights" High School band. Last year Mark was involved in helping me compose a song that won the best instrumental award at my school. We both take my lessons very seriously. Last year, I have received a 97 out of 100 on my NYSSMA solo. I enjoy spending the time to take lessons with Mark."

Cody - Nanuet, NY
"Piano lessons should not be a chore for your child and it certainly wasn't for my daughter. Mark brought a refreshing perspective to teaching. His sense of humor and varied lessons kept my daughter interested during her high school piano playing years. He is also deeply involved in music. It's not a hobby for him or a second career. He's a musician who loves his craft. Thank you Mark."

Camille - New City, NY
"In the three months my son has been taking piano lessons from Mark he has learned to read music and play quite a number of tunes. We have a keyboard at home, instead of a piano, and I was concerned that my son wouldn't progress as well without a piano to practice on. It has not been a problem at all. We go to Mark's studio for the lessons so that my son can have the experience of playing on a "real" piano, and he does his practicing on the keyboard. Piano lessons are wonderful with Mark. The whole experience has been completely positive for us all."

Miriam - New City, NY
"Since I have been taking lessons with Mark, my skills have broadened immensely. He has taken me beyond just reading and playing music with a thorough knowledge of music theory and harmony such that I now enjoy playing chamber music with my daughter & granddaughter (piano and 2 flutes), where I have developed and arranged the piano accompaniments. I've also been arranging custom accompaniment rhythm tracks on my keyboard for use with piano and other instrument solos, and have been entering scores in music notation software which can be printed out for use on the piano, or saved in MIDI format for use on my player piano or keyboard. Studying chord voicings along with the appropriate rhythmic styles has greatly expanded my skills in jazz and popular music. This has made me more comfortable using any musical source such as 'fake' books, instrumental parts, church hymnals and the like. I can simplify or embellish any preexisting piano arrangement. My listening skills have improved to the point of being able to hear a song and know musically what is going on! I've acquired the 'musical ear' skill which I've envied in others! Mark has an amazing breadth of knowledge to offer."

Ed - Spring Valley, NY
"I have always dreamed that I could play the piano. When I became 60 I said to myself . . . it would be grand to be able to accompany myself singing (I am a professional actor/singer), then I could be totally independent and play and sing day and night. A friend told me about Mark and I told him of my dream. He was supportive and wonderful. He custom designed a learning program which put me on that specific track. It is now 2 years later, I practice every day and recently got a solo gig! I play and sing and my dream has come true. Thanks to you Mark and practice, of course - that's how you get to Carnegie Hall you know".

Judy - Spring Valley, NY
"As a professional musician myself, I respect and truly admire the skills and talents that Mark possesses. He's helped me to expand my own talents and ambitions by adding to my own accomplishments as a drummer and a singer, the rewarding world of playing the piano and accompanying myself. Thru his teachings over the last few years, I have increased my income enormously. His guidance, patience and sincere caring that I reach my goals has been priceless. He showed me the way, and I have arrived. I could not have accomplished this without his help. We continue to work together and I look forward to absorbing his vast knowledge of music for a long time. Thank you Mark."

Bob - Mamaroneck, NY
"In my original search for a music teacher, several I interviewed tended to be rigid, excessively formal, and even pretentious. I selected Mark because of his pragmatic approach to teaching and his breadth and depth of experience in the commercial world of music. He is well versed in all disciplines (classical, rock, jazz, rhythm & blues, etc) and thereby doesn't limit the student's opportunities."

Harriet - Pomona, NY
"My daughter had been taking piano lessons with another teacher for several years. She became disinterested and wanted to quit, but agreed to try a new teacher and began lessons with Mark. She has continued with him for three years and really enjoys it. Mark makes the lesson fun, while teaching her the different components of music.

Stephanie - Woodcliff Lake, NJ
"I have been taking lessons with Mark for several years. Prior to my present lessons, he taught my son and daughter piano, with great success. I began taking lessons at that time too, but didn't have the time to do it justice. One of the promises I made to myself when I retired was to resume piano lessons, and I am thrilled with my progress. Mark has infinite patience with me, and never makes me feel inept (even when I feel that way). He is helping me to play with confidence and fluidity. His guidance and expertise have proven invaluable to me. I am filled with joy, when I sit down with my grandson, and son, and all of us play together. Thanks to Mark, I am fulfilling one of my dreams."

Marcia - Tuxedo Park, NY
"At the age of 60, with no prior musical skills or experience, I began lessons with Mark. Now, five years later, I have a great appreciation and knowledge of music, can play many Classical and Popular tunes on my favorite instrument, the piano, and am currently delving into the Blues."

Ed - New Hempstead, NY
"My son had always been interested in music and wanted desparately to take piano lessons. With much research and quite a few recommendations, we decided on Mark to be our son's piano teacher. After two years, we are very happy with our decision. Besides the convenience of in home lessons, it has never been a chore for our son. Mark has a way of mixing classical with pop and jazz so the kids don't get bored playing the same type of music and can actually play songs they are familiar with. In addition, since music is Mark's career, my son sees the realistic future music can have in his life. There are no recitals, so there is never that stress of learning one song for a performance. Our son can focus on learning how to play properly."

Vinnie & John - New City, NY
"I was recommended to Mark by a friend of my mothers, who was taking lessons. Upon meeting Mark, I felt like I had known him for years. At first I thought it would be too difficult, I was in my early 30's and maintain a very busy schedule. However, Mark worked with me and my schedule and has made each lesson feel like an accomplishment turning what seemed like challenges into victories. When I began taking lessons I lived in the Rockland area but have since moved to Brooklyn while continuing to teach in the Bronx. Once a week I continue to commute all the way to Rockland just for lessons. To me it's worth it!

Jenny - Brooklyn, NY
"For three years, Jonathan has been taking piano lessons with Mark. Each week, he looks forward to his lessons. He has fun and, without any stress, is acquiring a solid foundation in music learning -- a foundation that has been useful as he has picked up other instruments in school. Lessons with Mark are different from when I was a kid. There are no scales and recitals. There's encouragement but no pressure. Jonathan is making good progress and, best of all, he feels great about what he's doing. What more could a parent want?"

Judy - New City, NY
"Mark was an important factor contributing to my success at NYSSMA. Every week, without fail, he would have me review my scales, which was not exciting for either of us, but something that had to be done. Mark knew that NYSSMA was important to me and was determined to help me in any way possible. He helped break up the monotony of studying my one NYSSMA piece by introducing me to short, popular songs, which were fun to play. Thanks Mark!"

Ashley - New City, NY
"My son has been taking lessons from Mark for the last 4 years. He went from knowing no piano to recently participating in the challenging NYSSMA Level 4 category, playing Chopin's Mazurka #2 in Gm. He said, "Mark takes a step-by-step approach to make even the hardest and most 'unplayable' pieces playable." Mark's sense of humor makes him very kid-friendly. I've recommended him to many families in our neighborhood and everyone agrees -- he is very easy and fun to take lessons from."

Carol - New City, NY
References available upon request

Copyright © Prime-Time-Music, All rights reserved.